AceHome Inspections is certified and insured to provide comprehensive home inspection services in Charlotte, NC, and surrounding areas.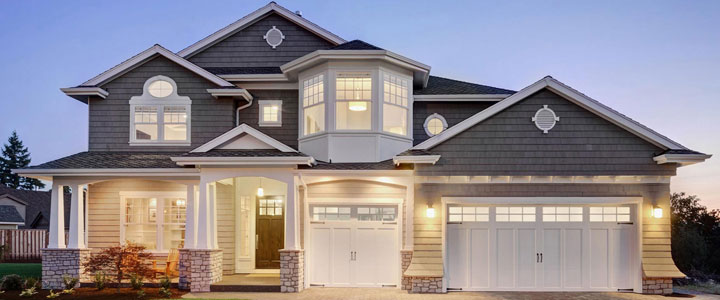 Certified Residential Inspections
Whether you are a buyer or a seller, getting a home inspection is a big deal. A home inspection is a visual assessment of the house's physical structure and systems within it, which is done by a trained and certified inspector. The inspection will encompass various parts of your home, from your roof, down to your foundation, and everything in between. It is very important that your inspector uses the latest technology and materials the residential inspection industry has to offer. A certified inspector will provide you with the insight and knowledge you need to make a confident and informed financial decision.
Pre-Purchase (Buyers) Home Inspection
Are you buying a home? A home is probably the largest purchase you will ever make, so it is important to understand the condition of your investment. When buying a home, you should always have a professional home inspection performed. It can identify potential issues and give you a better idea of the ongoing maintenance the property will require. A home inspection is a non-invasive examination of the home's accessible structure, systems, and components. The home inspection will reveal the most hidden problems with the home, so that they may be addressed before you close the deal. You need to know exactly what you are getting. While a home inspection is not a prediction of future conditions, and cannot reveal every concern that exists (or ever could exist), it will significantly reduce your anxiety by arming you with the knowledge you need to make an informed home-buying decision.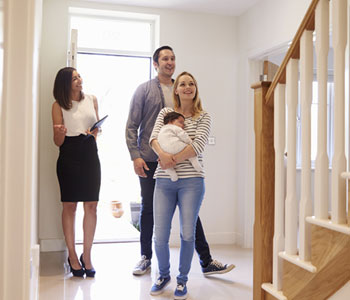 Pre-Listing (Sellers) Home Inspection
Are you selling your home? Have it inspected before you even list it! Home inspections aren't just for home buyers. A move-in certified seller inspection alerts you to any defects or problems with your home so that you can address them before prospective buyers discover them. When a prospective buyer discovers problems it can lead to time delays and added expenses that can even derail a deal altogether. Home sellers gain peace of mind by investing in a thorough, certified home inspection prior to putting a house up for sale. You can then take the time you need to obtain reasonable repair estimates and show prospective buyers that you're dealing in good faith.
Detailed Inspection Reports
Buying a property can be a stressful experience, so be sure to choose someone who has your best interest in mind, and can provide you with the right information needed to make the best decision. Each residential inspection is documented in a detailed inspection report, complete with high-quality images, detailed analysis, and recommendations. The report covers the condition of the home's heating system; central air conditioning system; interior plumbing system; electrical system; roof, attic, and visible insulation; walls, ceilings, floors, windows, and doors; the foundation, basement, and all structural components. The inspection report is sent to you online shortly after the inspection is completed. Each report is mobile-friendly and can easily be copied and pasted if you need to share the information with anyone.
Covered in Every Home Inspection:
Plumbing
The main water shutoff valve is located. Faucets and showers are checked for visible leaks, and the water pressure is tested. The types of pipes used are identified, if visible.
Electrical
Wires are identified, all outlets are tested and verified that there are GFCI's installed where needed to protect from electrical shock. The electrical panel is inspected for safety issues and fire hazards.
HVAC
Heating, Ventilation, and Air Conditioning system. Determine the age of the furnace and/or air system, whether or not they function properly, and possibly recommend repairs or maintenance needed.
Water Heater
Identify the age of the water heater and check that it has been properly installed. Determine the condition of the unit and possibly give an estimated remaining life span.
Laundry
Inspect the mechanical exhaust system for the clothes dryer. A poorly ventilated dryer exhaust can be a serious fire hazard. The clothes dryer must vent directly to the outdoors, unless it is a ventless dryer.
Fire Safety
Test the smoke detectors and ensure that any garage walls present have the proper fire ratings, and are undamaged. Inspect the fireplace for proper installation and maintenance.
Bathrooms
Check toilets & tubs for visible leaks and proper ventilation, to prevent moisture related issues. Test toilets to see they're flushing, run showers to see they spray and properly drain.
Attic
Check for any structural damage and for proper ventilation, if available. Identify any leaks from roof and inspect the insulation to ensure proper placement and ventilation.
Garage
Inspect the garage foundation, windows, ceiling, and framing. Test the garage for proper ventilation and be sure the doors operate properly. Check and test the outlets electrical system.
Roof
If accessible and visible, inspect the roof for any defects, including attic shingles, flashing and fascia. Check all gutters to be sure they are secure and look for defects in chimneys and skylights.
Exterior
Inspect all exterior walls for damaged or missing siding, cracks, or excessive soil contact which can be an invitation for pests. Check the foundation for possible cracks or settling.
Grading
Check to ensure that the ground slopes away from the house, which prevents water from entering the house or causing damage to the foundation. Identify any problematic, soggy areas.
Contact Us
Get In touch with us below,
email us, or give us a call.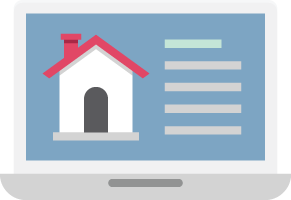 Contact Us
AceHome Inspections provides certified and professional inspection services in the following cities throughout NC:
Charlotte, Concord, Belmont, Gastonia, Mount Holly, Mint Hill, Pineville, Huntersville, Midland, Albemarle, Farview, Matthews, and all surrounding areas
Have more questions?
Feel free to call, email, reach out through the contact form or schedule an inspection. We look forward to getting the opportunity to work with you.